This 4-day workshop is about learning radiation assessment for homes and which solutions can be used.
Monday,  Tuesday, Wednesday, and Thursday.
 GEOVITAL has been addressing radiation issues in patients'/clients ' homes in a holistic manner that has shown wonderful lasting benefit for decades now. GEOVITAL is fast becoming the authority on radiation protection because rather than coming from a theoretic approach, we actually know what works in practice and works long-term. This knowledge is shared in this workshop as we encourage people to take control of their home situation and we hope you will join our network to help people in your area.
Read all the details about our workshop and its potential
Anyone can join and you can use this knowledge as a stand-alone service, or utilise it in a health setting (doctors, therapists, naturopaths…) or in a home construction setting (architects, builders, electricians…). Seemingly complex subjects are easily explained in theory but also in practice. You will be busy with theoretical components and also many practical experiences both in a 'home' and in the field.
Theorie:
Electronic pollution in the home: Different types of radiation often found in homes and their sources
Geopathic stress: Different types of excesses of natural radiation and their value
Measurement of radiation: Which instrument to use when and how
Radiation protection (elimination and shielding): Understand the available product solutions for creating a better home environment
Health risks to people, animals, and plants
Small insights into the business of offering home radiation assessment and consultations
Practical components:
Testing for and measuring different radiation types, using instruments
Testing for and measuring different Geopathic stresses, using professional divining techniques
Conducting a home assessment where your new learned skills come together
Testing of wiring and developing a solution approach
Record keeping of your assessment
Any work in the area of radiation protection or shielding starts with this workshop whether you are an architect, doctor, therapist, sleep consultant, painter, electrician or someone with no ties to any of these professions. If you wish to work with radiation protection you must first learn the basics to understand the relationship between cause and effect.
Please read more details about our workshop in Geobiology and Radiation Protection here.
Download registration form. (Please print it, fill it out, sign it, make a clear all-parts-readable scan or photo and email it to us)
IMPORTANT: For this workshop, we have do have a maximum number of students we will take. Communicate with Patrick van der Burght to express your potential interest to attend. When ready, pay your course fee to secure your place and wait for confirmation of your booking before making travel arrangements.
NOTE: This course does not include access to the online knowledge centre with ongoing access (for as long as hosted there) to training materials as is used in the online course or Radiation Assessment Business Start-up Course. Neither does it include formal business start-up guidance, a website, a promo video for your business, or advertising for your business as included in the Radiation Assessment Business Start-up Course.
Accommodation is available at walking distance from our academy.
---
TRAVEL
This workshop will be held in the Ferntree Gully area (east side of Melbourne), from where we will also venture on various field trips.
VISA
For those coming from other countries other than New Zealand, you may wish to investigate visa requirements. This page may give you a good start for online applications for visas to Australia.
How to get to Ferntree Gully, VIC 3156
Domestic or international arrivals Melbourne Tullamarine Airport
Train: There is no train from the airport, but there is a convenient connection from the Melbourne CBD area straight to Ferntree Gully train station. From there it is about a 600m walk to the apartments we teach in. There are shuttle busses (Skybus) at the airport that can take you into the city to the Southern Cross train station. From there it is about an hour on the train.
Car rental option: Car rental is convenient but do keep in mind that most if not all car rental places required the use of a supplied shuttle bus to take you to their business. Be very careful what the amount of access is in case of loss or damage to the vehicle. Excesses of $3000 to $4500 are not uncommon, but you can get extra insurance to reduce that dramatically. We have good experiences booking through www.airportrentals.com where these insurance details are normally clearly shown and base insurance is included.
Remember to take your own GPS (car navigation system) or be able to use a smart phone with data so that you can use the Google Maps navigation in your phone which has shown to be very helpful, clear, up to date and included traffic information which can be helpful in Melbourne. Traffic starts to congest after 4pm. For an indication of travel routes, view here.
Taxi / Being driven
For those who like their convenience there are plenty of companies that offer these services. Just Google 'chauffeur driven services Melbourne'. Taxi's are available outside the airport terminals. Cost of making it Ferntree Gully an be between $140 and $200.
About Melbourne
Melbourne is a working city around Port Philip bay. Summer is at the start of the year and winter in the middle of the year. Summer temperatures are usually lovely, but can get hot and uncomfortable on the rare occassion. Winter rarely sees snow in the lower areas, but for those willing to travel there are ski resorts about 2.5 hours drive away.
There is plenty to do and see around Melbourne, so you could bring the family or spend some extra time to take it all in. For some suggestions, go here or here.
For those from other countries
People drive on the left side in the Australia, so stay very alert when driving if you're not used to this. Tipping is not expected in most business except a small tip customary in restaurants, but not like it is in the US.
ACCOMMODATION
Accommodation is easy to find in beautiful Sulzberg. You can visit www.sulzberg.at (German) for more insights about Sulzberg. You will be meeting at the academy every morning and we have some nearby pensions from which you could walk down the hill to the academy.
Pension Martinsklause – 2 star
Situated approximately 750 meter (820 yards) from Geovital
Ms Herta Hagspiel
Dorf 264
T: +43 (0)5516 2219
F: +43 (0)5516 2219
E: martinsklause@vol.at
Book a room online now
View on Google maps

VitalHotal Linde – 4 star
Situated approximately 4.7km (3 miles) from Geovital
There is a bus that stops in front towards Sulzberg once every hour, and one that goes back here leaving Sulzberg once an hour till about 6pm.
Family Frick
Schönenbühl 191
T: +43 (0)5516 2025
F: +43 (0)5516 2025-55
E: linde@bregenzerwaldhotels.at
www.bregenzerwaldhotels.at
Book online in English at Agoda
View on Google maps

Pension Hilde – 2 star
The closest walk to Geovital, but lady (Frau) Hilde does not speak English… Which has not really been any issue in the past. 🙂 Patrick normally stays here.
Hilde Richter
Dorf 297
T: +43 (0)5516 2107
F: +43 (0)5516 2107
View on Google maps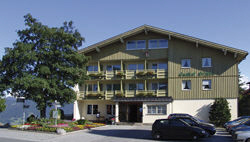 Gasthof Ochsen – 3 star
Situated approximately 550 meter (590 yards) from Geovital with an impressive restaurant on-site.
Mrs Erika and Mr Sepp Schmuck
Dorf 5
T: +43 (0)5516 2114
F: +43 (0)5516 2114-4
E: gasthof@ochsen.at
www.ochsen.at
View on Google maps
Pension Bilgeri – 2 star
Situated approximately 700 meter (765 yards) from Geovital
Ms Elvira Bilgeri
Dorf 17
T: +43 (0)5516 2205
F: +43 (0)5516 2119 590
M: +43 (0)664 20158 70
E: pension.bilgeri@cable.vol.at
www.pension-bilgeri.at or Book online via Agoda
You still wanted to look in here anyway, didn't you?
Nothing here but we respect you curiosity. 🙂
Get an idea of what Melbourne city is like
And the state of Victoria…